Product Description
123\TUNE+-4-A-V-G BLUETOOTH - Mini w/angled cap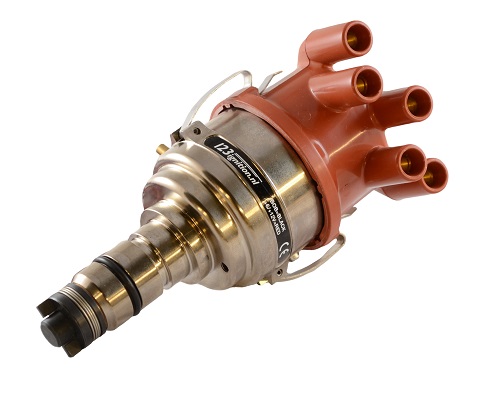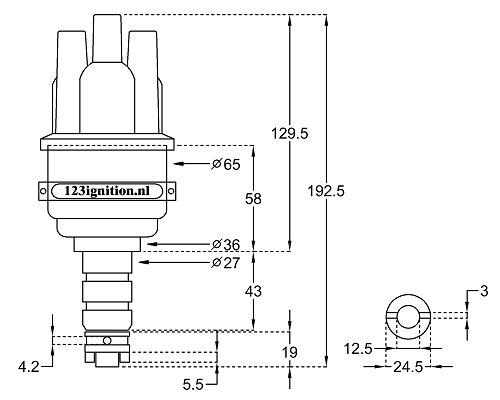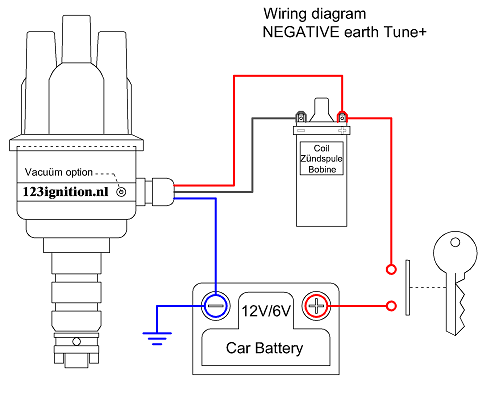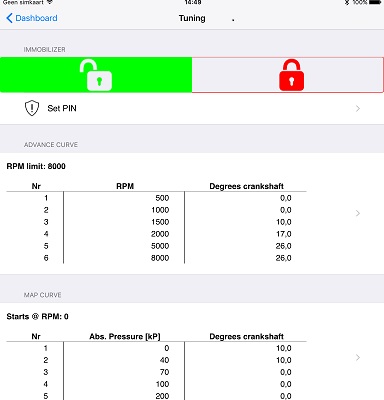 for Aston Martin, Austin, Landrover, MG, Midget, Mini, Morgan, Morris, Rover and Triumph> all Lucas 4 cylinder replacements
where an angled cap is required
The 123\TUNE+-4-A-V-G replaces most 4 cyl. Lucas-distributors for engines in Great-British (hence 'GB') cars where an angled cap is required.
Please check if the distributor need a connection for a mechanical rev.counter, as a 123\TUNE+-4-R-V-G does not offer this.
123ignition is proud to announce the first fully programmable wireless Bluetooth 4.0 ignition! Control your 123\TUNE+ with your iOS/Android smartphone or tablet. The App makes it possible to adjust the ignition curve and shows an electronic dashboard.
Main features: REV-counter, Antitheft system by a PIN code, Bluetooth 4.0, Real time tuning, Vacuum advance, Boost retard, Soft REV-limiter, etc.
SPECIFICATIONS
cylinders:
4
direction:
CW/CCW
voltage:
4,0-15,0 Volts
range:
500 - 8000 rpm
temperature:
-30 to 100 Celsius
coil:
stock or High Energy coil, primary coil NOT below 1,0 ohm
dwell:
constant current, fully autom.
time-out:
after 1 second current is switched off
spark-bal.:
better than 0,5 degr. crankshaft
vacuum:
vacuum advance or boost retard, max. 20 degrees crankshaft
max.advance:
45 degr. crankshaft
curves:
one programmable advance curves
Programmable:
By iOS or Android app via Bluetooth 4.0
Rev limiter:
Programmable soft rev limiter ( max 7900 rpm ), 60% of the sparks will cut off
wiring:
red = +6V or +12V, black = '-' coil, blue = ground
App for IOS:
123\Tune version 1.5.2 (link to App Store opens in new window) requires iPhone/IPad/iPod 4+ and upp
App for Android:
123\Tune+ version 1.5.0 (link to Google Play Store opens in new window) requires Android 4.4 and up and a device with bluetooth 4
Custom Field
Product Reviews
4 CYLINDER ANGLED CAP BLUETOOTH PROGRAMMABLE MGA MGB MINI TRIUMPH AUSTIN ETC

Looks to be very well made. Have not used it yet, but anxious to use. Thanks Ed.