Product Description
The USB programmable 123\TUNE-6-R-V-FORD-V6 is designed for the Ford V6 engines in the Ford 17M, 20M, 26M, Taunus, Granada, Consul and Capri.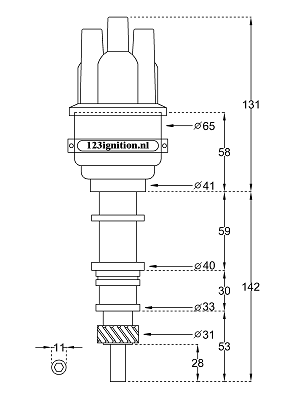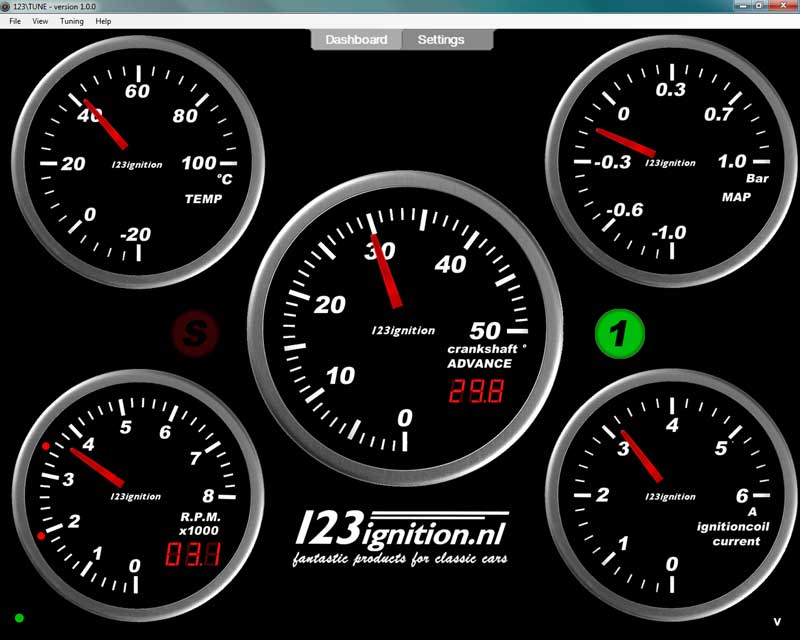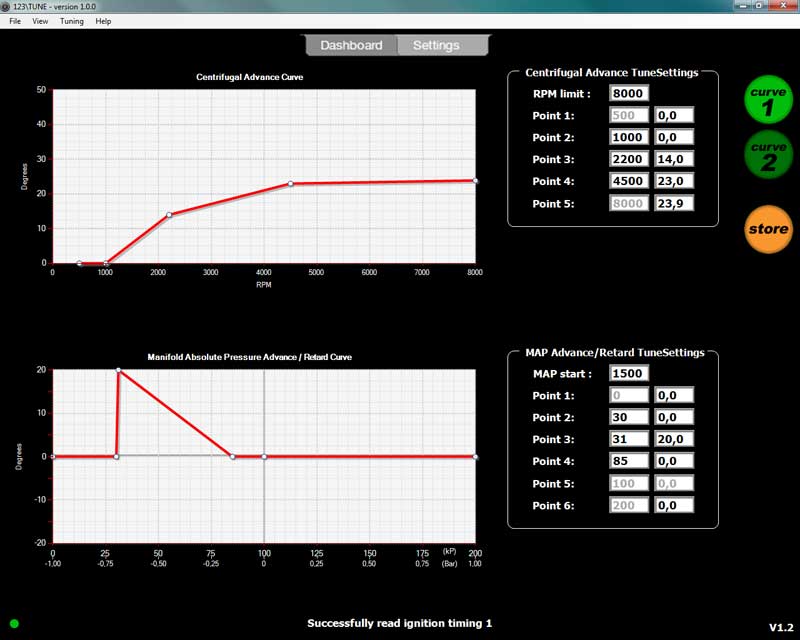 If you want to tune your engine, or you have an engine for which there is no standard distributor available..... And you are a Windows PC user, the 123\TUNE is the answer! By connecting it to a computer, you can easily adapt the 123\TUNE to fulfill even the most demanding requirements. The unit offers two sets of curves that can be selected by placing 12 Volt on a wire from the 123\TUNE. Handy, if you're driving on two different fuels, like regular fuel with LPG or with Ethanol
SPECIFICATIONS
cylinders:
6
direction:
CW/CCW
voltage:
4,0-15,0 Volts
range:
500 - 8000 rpm
temperature:
-30 to 100 Celsius
coil:
stock or High Energy coil, primary coil NOT below 1,0 ohm
dwell:
constant current, fully autom.
time-out:
after 1 second current is switched off
spark-bal.:
better than 0,5 degr. crankshaft
vacuum:
vacuum advance or boost retard, max. 20 degrees crankshaft
max.advance:
45 degr. crankshaft
curves:
Two programmable advance curves
Programmable:
By Windows PC Software via mini USB cable
Rev limiter:
Programmable soft rev limiter ( max 7900 rpm ), 60% of the sparks will cut off
wiring:
red = +6V or +12V, black = '-' coil, blue = ground, yellow = curve selector
latest software:
123\TUNE version 1.8.4 (9 Mb installer for Windows)
Product Videos
Custom Field
Product Reviews
You May Also Like...